Hello, I am Fabian Mürmann.

Product Consultant, Technical Project Manager & maker of prototypes.

I founded two companies, sold one. Build a system that priced & shipped 12 million Books & CDs, ran a local social network with 75% of all teens of it's city being on it.
Now I help people in enterprises & companies
To bridge & translate communication between teams (i.e. Business, IT & Engineering)
To understand & evaluate their technological needs
How to utilize knowledge of all stakeholders to channel it into services and products
To built the right product
To integrate those products and solutions across teams
To optimize their processes and workflows towards those
To ensure to have actionable and accountable tasks
To facilitate feedback
... with a goal to help everyone who's involved to deliver successful projects.
Occasionally I also make prototypes and do some software engineering myself.
Successful deliveries with the people & end in mind
My 18 years of work experience taught me how to deliver successful projects based on customer needs while keeping people first and considering broader objectives & goals, available as well as missing but required resources.

An obvious, but regardless often not respected, aspect is the prioritization & organization of those information at hand into actionable items with clear accountabilities.

Some of my work principles:
Start with the end in mind
Set, communicate & agree on desired outcome(s)
Keep everybody in the loop, always
Set expectations, on all sides of the table
Define ownership. Who is doing what for whom and why and how?
Keeping the big picture not only in mind but visible
Share knowledge
How I got there you may wonder?
I often found myself in a spot where the stakeholders are insisting on their ways of executing and taking too much knowlege (on either of many sides) for granted and blocking each other off instead of zooming out to see the big picture.
After all it's important to keep all aspects in mind while actually working holistically and I am frankly simply frustrated when that's not the case.

I'll try this one, give me 2 minutes:

What do you see when you look at this picture?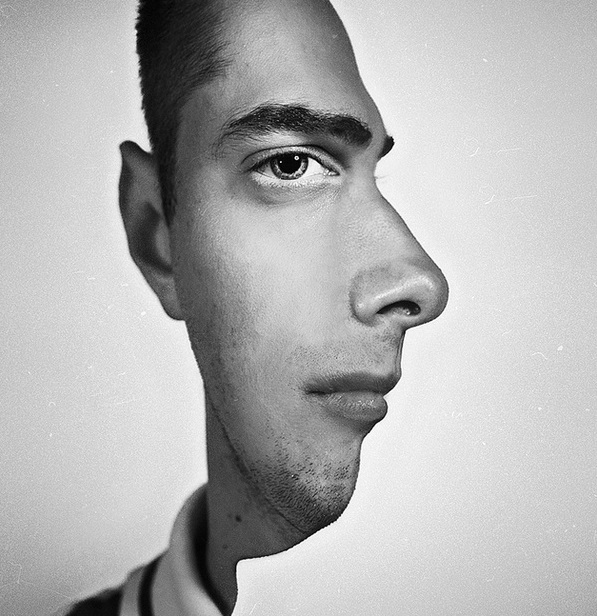 Confusing, right?
Which face is which? Where do you draw the line? When does the left one becomes the right one?

Now I believe that many tech projects are just as confusing as that image. Oh and then there are teams, involvements, ownership, interests, budgets, requirements etc.

All of them need to be clarified (but often aren't), agreed on...not even to mention that clear goals are often lacking.


I learned to understand the needs from all kinds of involved stakeholders that it takes to ship products, small and large.
Wether thats the client, designer, coder, agency, product management, project management, affected processes, business goals or long term strategy to name a few.

I have been lucky to be on quite a few of those sides and to understand their thinking and hence I am positioning myself here: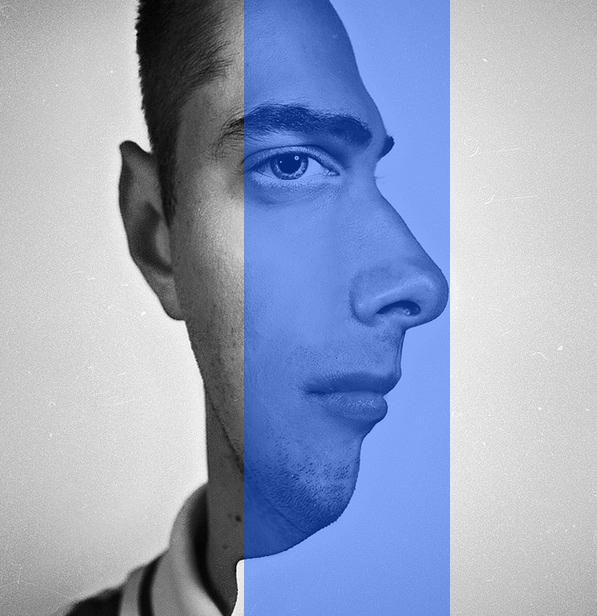 That sweet spot that kind of sits in between two (or more) worlds, which the other side often lacks to understand.
Some background:

Recently I've been consulting the HR-Department of the adidas Group, making internal products & relaunching their global career site in collaboration with Thorsten Konrad.

In 2014 I co-founded Heyshops (not around anymore) as their CTO. An eCommerce startup that aimed to make fashion shopping more convenient in the local context of a city.

From late 2012 to 2013 I was creative technologist at Bevation an accelerator & innovation lab at Bertelsmann. My role was to evaluate potential ventures and to determine their technological requirements as well as to guide technical concepts and develop prototypes.

I had the pleasure to work for Readmill from 2011 to 2012 where I developed an application that synchronized amazon kindle highlights besides implementing many features on their web product.

Between 2005 and 2009 I co founded and ran the local social network liebt.de (not around anymore) in my Hometown - Krefeld, Germany.

From 2002 until 2013 I ran a SAAS Product to sell CDs, DVDs, Books and Merch for online retailers (with customers in NYC, Germany, Austria and Toronto) which mainly handled

Inventory Management(grading, sorting, physical location)
Manage Orders & shipping those (~12 million processed overall)
Listing of stocked items to amazon and eBay Marketplaces
Real time pricing of listed inventory on marketplaces
SKU and logistic handling
Generation of reports (tax, im/-export)
Prior and in between I've done work various startups, made countless (some award winning) websites (most are offline by now, you know the drill...) for and with agencies and tools for small companies and individuals.


Clients, Companies & People I have worked with:


adidas Group, Bertelsmann, Etsy, Nokia, Ullstein Buchverlage, ZEIT ONLINE, Handelsblatt, Third Wave GmbH, you & the gang, Readmill, Heyshops, DDB, Fressnapf, Mister Spex, FischerAppelt, days.am/wander, Park Slope Music, Rhinoplus, liebt.de, Thorsten Konrad, HelloMe, DesignSmash amongst others.

Some recent projects
adidas group global career site

2016

Technical Project Management, Concept & custom development of the global career site for the adidas Group.
In collaboration with Thorsten Konrad.

adidas group business analytics dashboard

2015 - 2016

Consultation, concept and custom product development of a business analytics dashboard.

Clients goals: Ongoing measurement, reporting & visualization of KPIs and activities of their HR landscape.
In collaboration with Thorsten Konrad.
Still here? Wow. Now you have to tell me what made you stick so long drop me a line. Talk soon.
Thanks, Fabian.